Sonny Dykes Credits Gary Patterson For Why He Picked TCU Over Texas Tech​
By
Bryan Clinton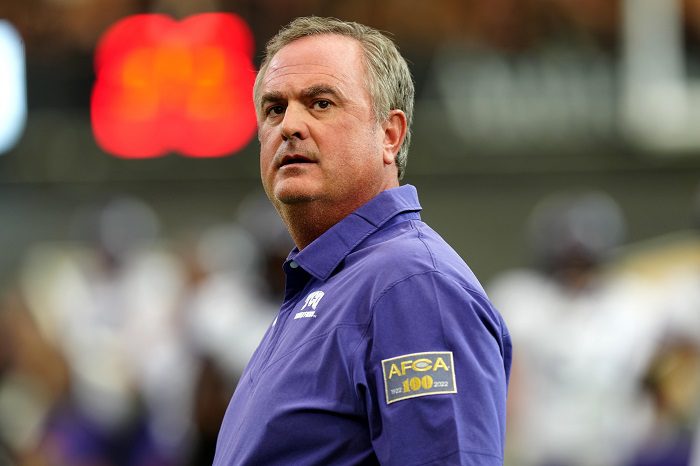 Sonny Dykes and TCU are a match made in heaven through eight games as the Horned Frogs are undefeated and ranked No. 7 in the initial
College Football Playoff rankings
.
There were questions about the fit coming into the season, but Dykes has silenced all the doubters and has TCU playing the best it has in five years.
TCU's brand isn't quite the attention grabber
that Ohio State, Alabama, or Georgia are, and that is an issue when it comes to the College Football Playoff Committee, the talking heads, and the countless buffoons that only see brands rather than metrics.
Read more at
https://www.heartlandcollegesports....jOR-Qh_ZVJ8vXYN9dLIsySI094rf0n4AJQgUgKYqZhQMs