TCU's dominant defense helps Frogs roll to 36-13 win over Houston

​Jeremy Clark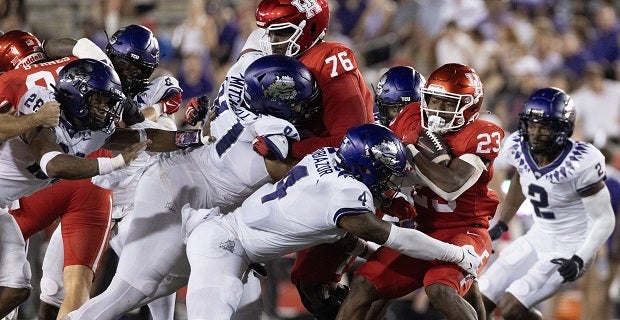 Houston, Texas – A dominating performance from TCU's defense was the difference as the Frogs' rolled to a 36-13 win over the Houston Cougars in the Big 12 opener for both programs. The win pushed the Frogs to 2-1 on the year and 1-0 in conference play while Houston dropped to 1-2 and 0-1.
It was the second game in a row that TCU's defense did not allow a touchdown.
TCU held Houston to a season-low 280 yards including just 55 yards on the ground. The Frogs also racked up 6 sacks on the night, led by Paul Oyewale's two sacks. The Frogs were simply dominant in the second half, allowing just 110 yards with most of those yards coming on Houston's final drive of the game.
Read the article at
https://247sports.com/college/tcu/article/tcu-horned-frogs-houston-cougars-36-13-216311388/