Coles World: TCU wins thriller over Arizona State​
ByCOLIN POST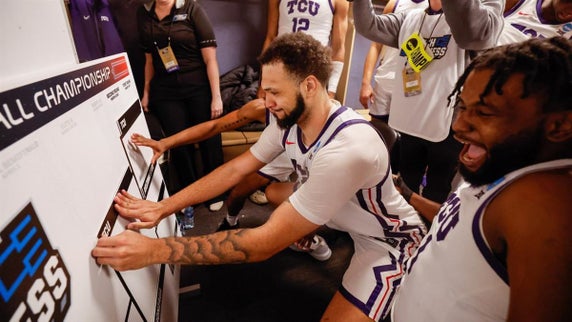 Nearly two years in the shadows had led up to this moment for JaKobe Coles, so he was going to take advantage of it.
With time ticking down and all of Denver's Ball Arena expecting Mike Miles to take the final shot, Miles instead faced a double team and swung the ball to Coles. The junior made one move and jetted into the lane, sinking a floater to give TCU a two-point lead.
Arizona State's three-quarters heave wasn't even close, and Coles and Miles celebrated together as the buzzer sounded, reminiscing in a moment they never thought they would have together.
Read more at
https://247sports.com/college/tcu/a...u-wins-thriller-over-arizona-state-206771643/