Two Horned Frogs Graduating with Rare Triple Degrees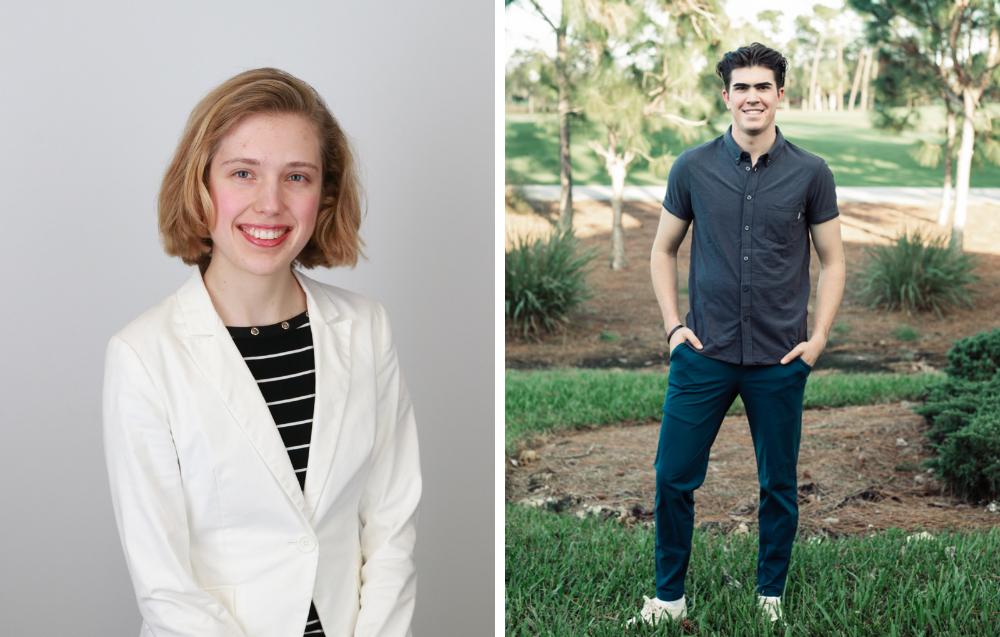 Two names might start sounding familiar to those cheering on newly minted TCU graduates at TCU's commencement ceremonies May 7: Brent Hewitt and Sarah Jennings are both earning triple degrees — three bachelor's degrees each.
Graduating with upper-division honors, Hewitt will receive a BS in engineering with a mechanical emphasis, a BS in economics and a BA in mathematics.
Graduating with both lower-division and upper-division honors, Jennings will receive a BS in dietetics, a BA in studio art and a BA in modern language studies — French.
"These students embody the hard work and student excellence at TCU," said Provost Teresa Abi-Nader Dahlberg, provost and vice chancellor for Academic Affairs. "What a shining example of the cross-discipline efforts underway, the well-rounded Horned Frogs we have and the incredible graduates we will have in the class of 2022."
Read more at
https://www.tcu.edu/news/2022/two-horned-frogs-graduating-with-rare-triple-degrees.php