previous thread about 2002 team.
2002 was a success. 2003 gifted us with a preseason #25 ranking. The expectations had now changed around campus.
2003 recap (Madise and Dunbar both drafted in the 2003 NFL draft, 5th and 6th rounders.) The original pair of WRs in GP-Era. Will always have a soft spot for them because their job was more blocking than actually catching the ball.
Controversy. a SPLIT title, the BCS awarded LSU the title after beating OU. And the AP awarded it to USC after beating Michigan. Jason White would win the Heisman this year.
TCU season was spectacular and also heartbreaking.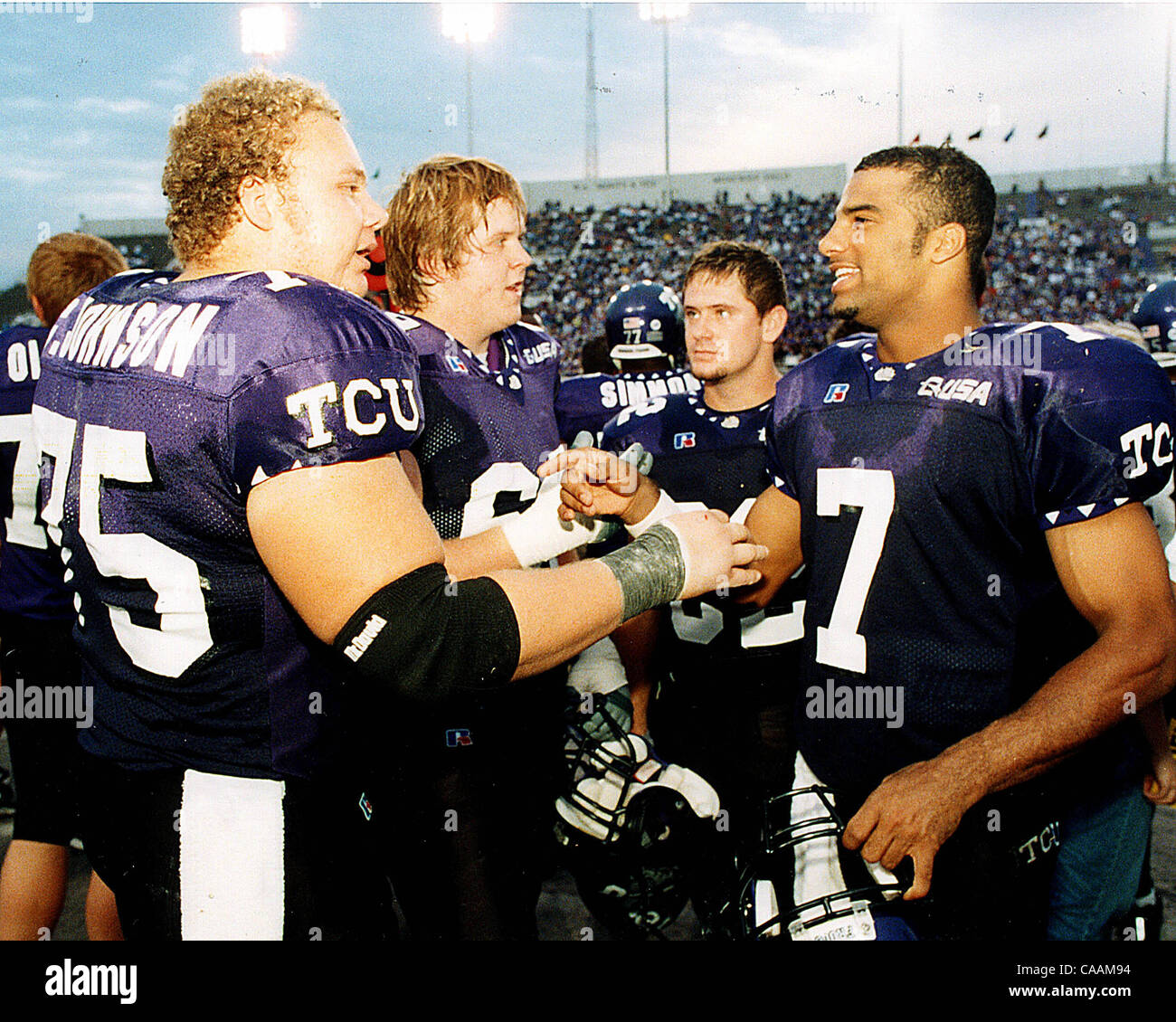 TCU accolades included:
1st-team CUSA - OL Anthony Alabi, DL Chad Pugh, DL Bo Schobel, PK Nick Browne
2nd-team CUSA - RB Robert Merrill, OL Chase Johnson, WR Reggie Harrell, DB Mark Walker Jr.
3rd-team CUSA - DB Marvin Godbolt
game recaps next.
Last edited: