TCU OL Alan Ali talks Frogs' fall camp, transition from SMU​
ByJEREMY CLARK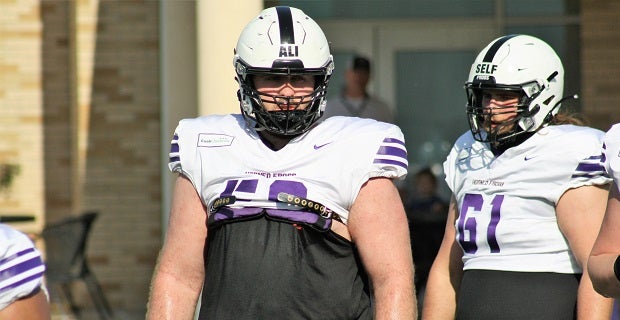 TCU officially opened the start of the 2022 football season with their first practice of fall on Tuesday morning. The Frogs are looking to bounce back from last season's disappointing 5-7 (3-6 Big 12) season.
The Frogs return a ton of production on both sides of the ball and have added some very talented transfer players. Among those transfers is
Alan Ali
, who transferred from SMU. The sixth-year senior appeared in 45 games during his career as a Mustang, making 41 starts.
In 2021, Ali was named second-team All-American Athletic Conference.
Read more at
https://247sports.com/college/tcu/Article/TCU-Horned-Frogs-Alan-Ali-190883837/