Get to know the opponent: Arizona State​
ByCOLIN POST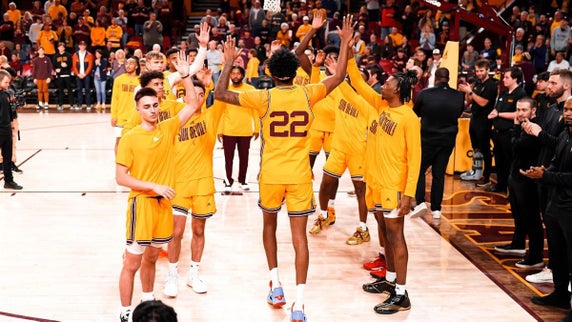 After preparing for two opponents for three days, TCU basketball finally knows who they will face in the First Round of the NCAA tournament. The Frogs will take on 11th-seeded Arizona State on Friday night in Denver at 9:05 p.m.
The Sun Devils were listed as the "last team in" by the committee, but they had no trouble in their First Four matchup. Behind 20 points from guard DJ Horne, Arizona State was in control nearly the entire night in a 98-73 rout of Nevada on Wednesday night.
With TCU's matchup finally set, here's all you need to know about Arizona State and potential issues they could present for the Frogs advancing to the Round of 32 for a second-straight year.
Read more at
https://247sports.com/college/tcu/Article/TCU-versus-Arizona-State-206620908/