247sports.com
Explosive Plays Power TCU in Win Over Baylor​
Jamie Plunkett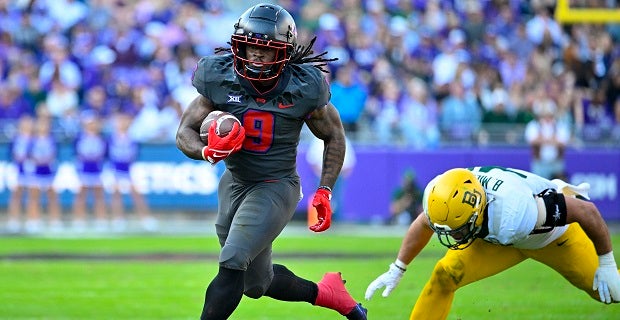 FORT WORTH - Inefficiency has plagued TCU's offense this season, but for a few hours on Saturday afternoon the Frogs got back to their old scoring ways.
Four scoring plays of 25+ yards helped the Frogs avoid, for the most part, one of their biggest challenges this season: red zone offense.
It was, in some ways, a callback to 2022, when the Frogs boasted one of the most explosive offenses in the country.
Read more at
https://247sports.com/college/tcu/article/explosive-plays-power-tcu-in-win-over-baylor-220737635/